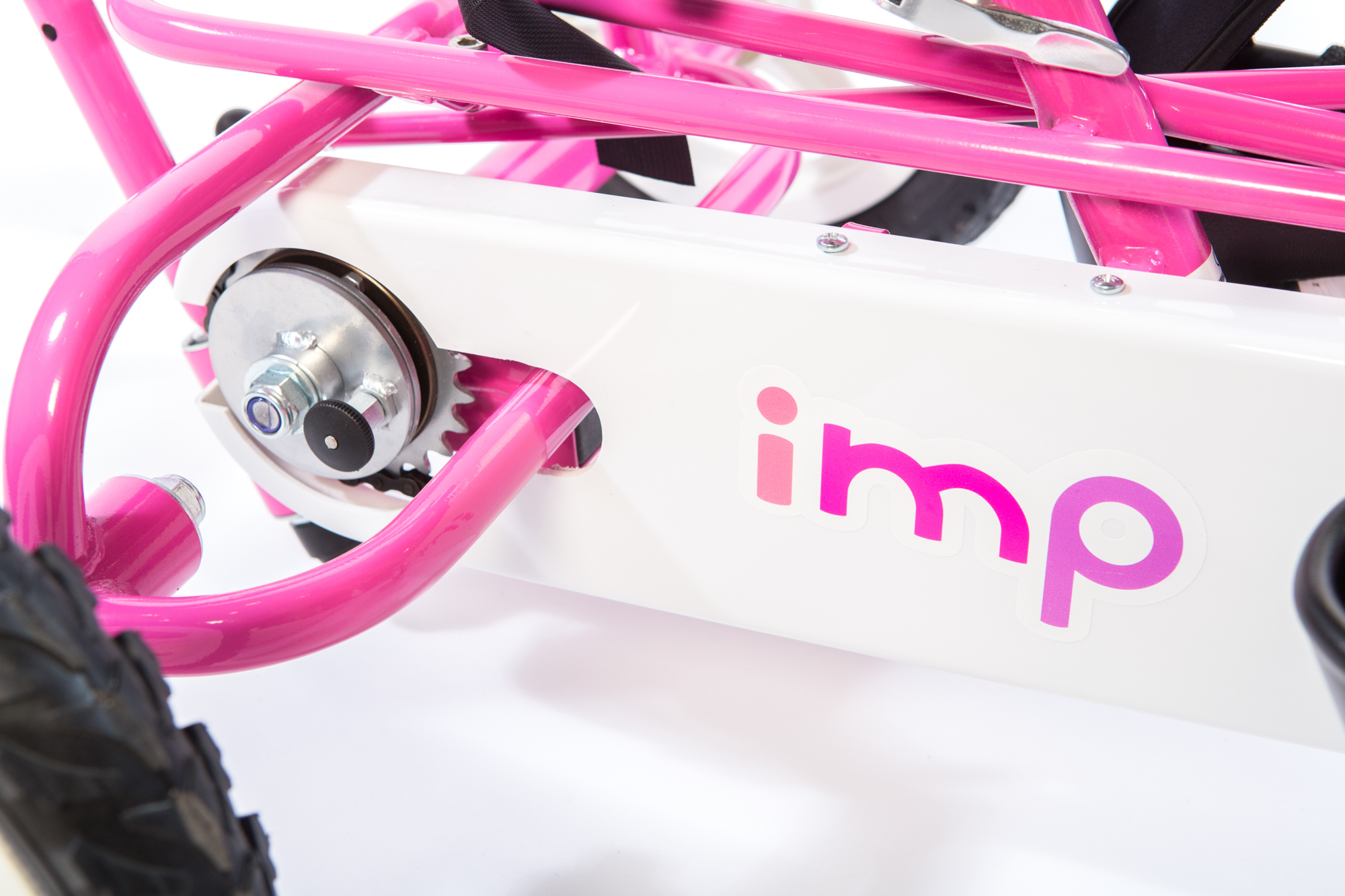 PRODUCT CODE # TFF24 This is a new development which allows the cycle to be ridden in either fixed or freewheel modes.
The Option Drive can be either locked into fixed wheel mode when the locking plunger is located and depressed or used in freewheel mode when the plunger is disengaged. This item has become very popular with younger riders who may become tired if they are pedaling longer distances in fixed wheel mode. This gear is also ideal for riders who are progressing from using a fixed wheel trike to become riders using a freewheel gear. It is fitted as a standard feature onto the HITCH versions of the tricycles.
Who is it for?
All riders can use this system.
What types of tricycle can this be fitted onto?
The Option Drive gear can be fitted to all Theraplay cycles with the exception of the Tri-Lo tricycles.