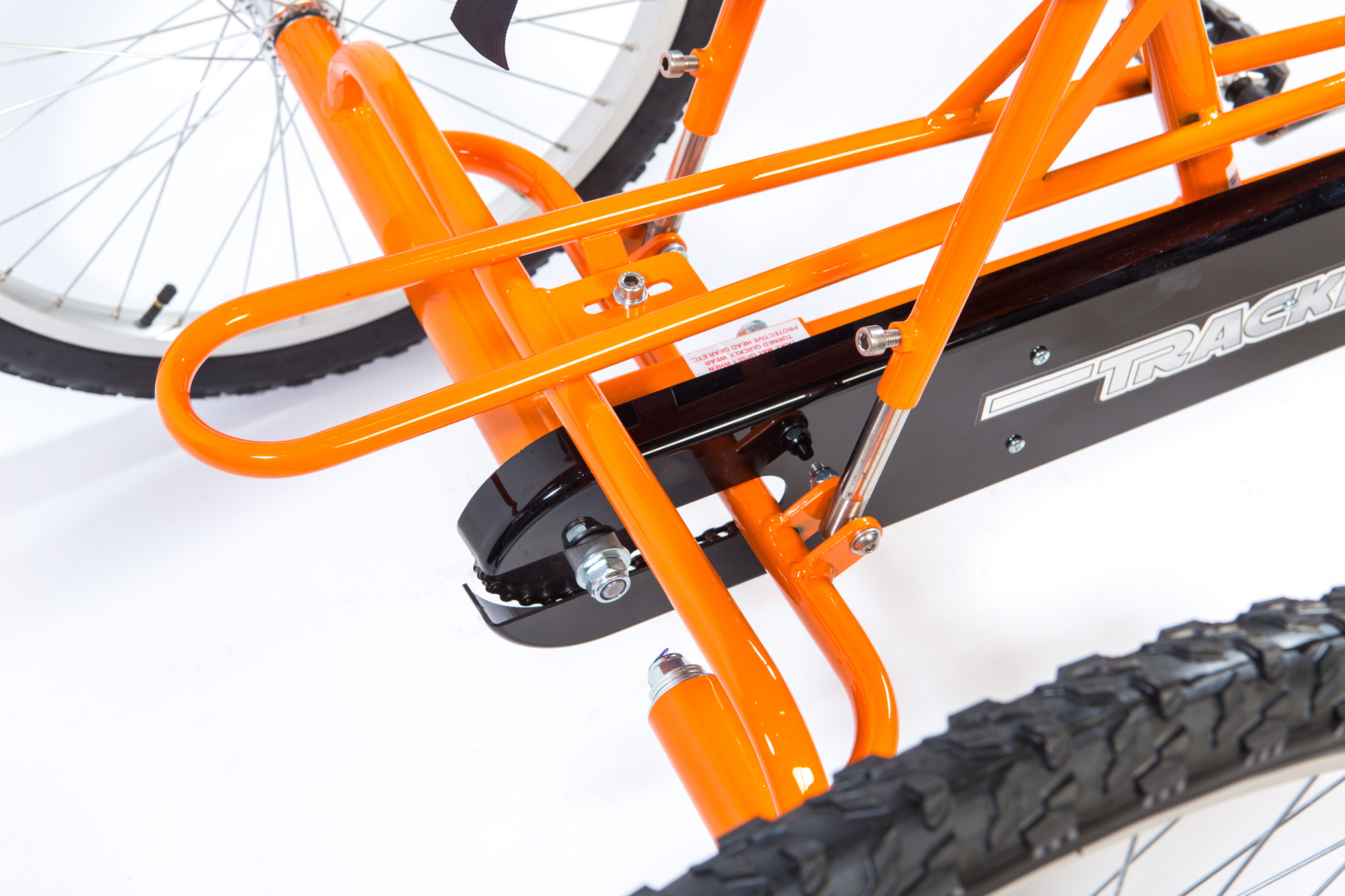 The pedals rotate as the wheels rotate, this is the best method of getting beginners to cycle.
The rider can pedal forward and backwards for reversing. This gearing type is particularly useful for individuals with physical disabilities such as cerebral palsy where the rider has to develop an understanding of the coordination of pedaling as well as building muscle strength. It is also a great way for riders with cognitive learning difficulties to build an understanding of the relationship of the pedals moving and the resultant movement of the cycle, this cause and effect pattern helps to stimulate the fun aspects of cycling.
Who is it for?
Beginners or riders who have difficulty coordinating a full revolution of the pedals.
What types of tricycle can this be fitted onto?
The fixed wheel gear option is fitted as a standard item to most of Theraplay's tricycles, it is an optional item on the Tri-Lo tricycles.