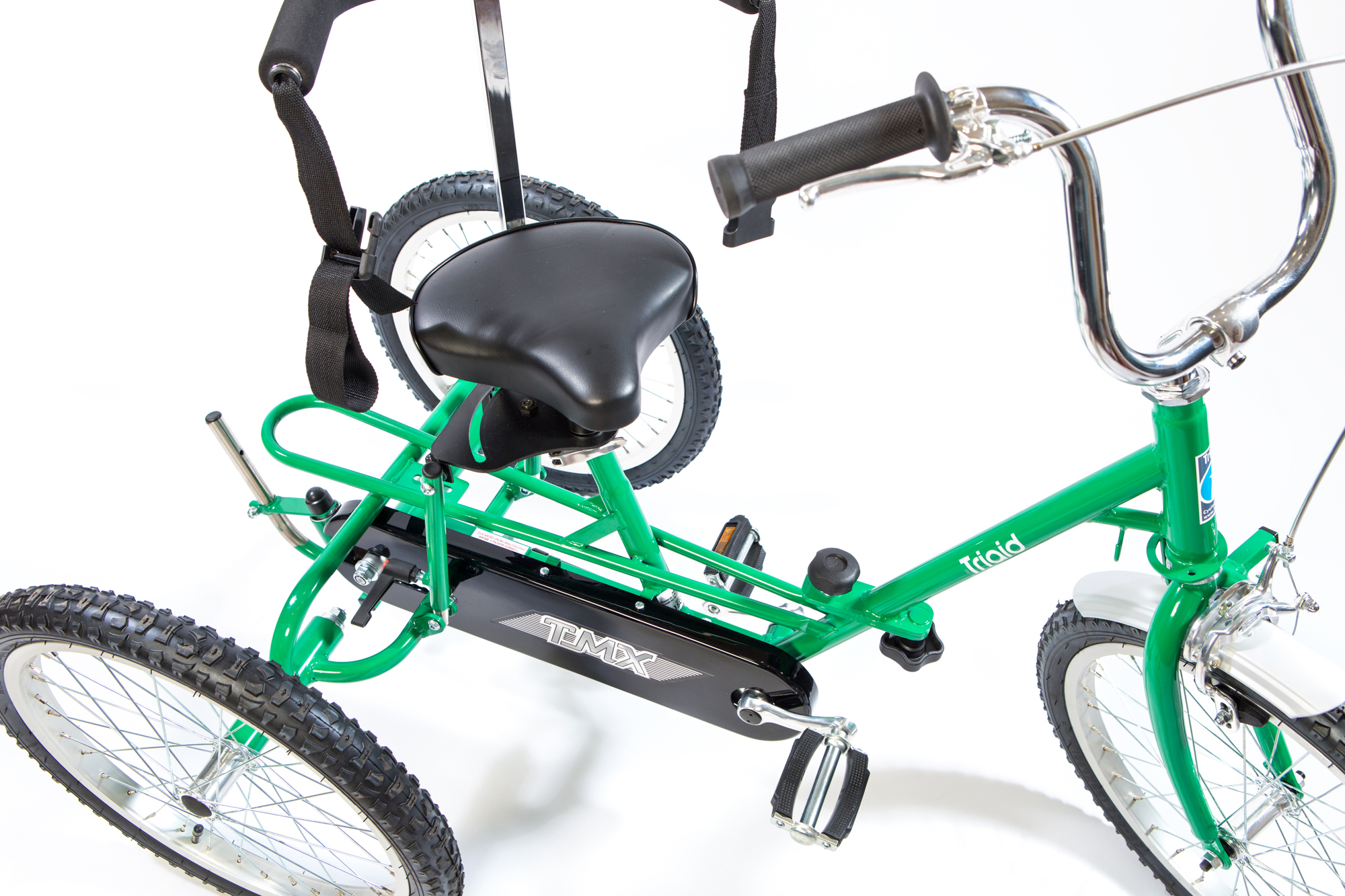 PRODUCT CODE # TSM1 This feature allows the saddle to be moved to enable easier access onto the tricycle.
The Swivel feature allows the saddle to be moved from its central position to a 45 degree angle to either the right or left side. A combination of a locking lever and a spring plunger allows the saddle to be locked in place for transfer or cycling. Once the rider is seated the saddle can be moved into the central position for cycling. The seat moves effortlessly on sealed bearings.
Who is it for?
This option is particularly useful for riders who are able to make assisted standing transfers or if a hoist is used for lifting the rider onto the cycle.
What types of cycle can this be fitted onto?
The Swivel Mechanism can be used on the Terrier tricycle, TMX tricycle, Tracker 20" tricycle and Tracker 24" tricycle. It can be used with the basic saddle types and the Contour Saddle.

Compatible With