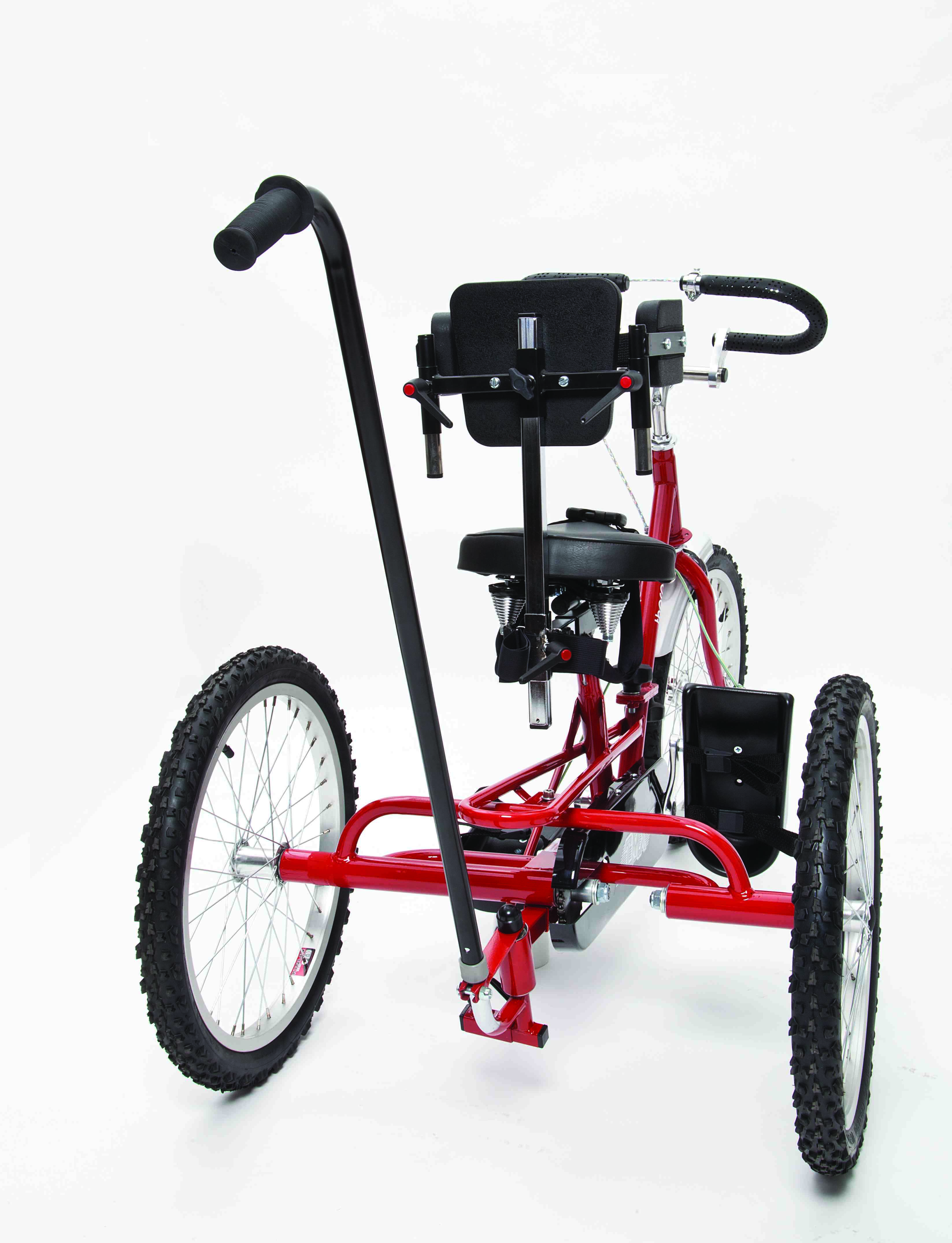 The Rear Steering Mechanism allows the tricycle to be controlled by a parent or carer when walking behind the rider.
The Rear Steering Mechanism is an easy and convenient way for a parent or carer to provide assistance for the rider for either steering or propelling the TMX tricycle. The parent pole can easily be removed if not required or if the tricycle is being transported or stored. If the handle is turned left or right this will turn the handlebars and front wheel of the tricycle to provide steering.
If additional control is needed, an attendeant brake can be added to the parent handle which allows the tricycle to be slowed down or stopped by the parent or carer. This brake operates on the rear axle of the tricycle to provide a very positive braking effect and the lever has a parking brake feature.